Despite the many challenges we faced throughout 2020, SFI's funded research community came together to deliver outstanding, cutting-edge science with real-world impact. Our Annual Report details the achievements of the community. Read highlights here, or download the report in full.
Chairman's Statement
Professor J Peter Clinch, Chairman of the Board, Science Foundation Ireland
Looking back over 2020, I am struck by the strength of our scientific community's sense of purpose and the determination of researchers to make the world a better place now and for future generations. In a year where, on so many levels, we were collectively pushed to the limit by COVID-19, scientists, mathematicians and engineers continued to discover, innovate, and have a vital positive impact on Ireland's society and economy.
To read the statement in full, download the report.
Year In Review
2020 was a busy year across SFI. Every month we marked new achievements and celebrations. For the full Year in Review download the report.
Download now
JANUARY

24 teams competed for €5 million in SFI's Future Innovator Prize AI for Societal Good Challenge and Zero Emissions Challenge to develop novel solutions that address key societal concerns.

FEBRUARY

Four researchers at the APC Microbiome Ireland SFI Research Centre, led by University College Cork (UCC) were awarded prestigious EU Marie Skłodowska-Curie Action (MCSA) postdoctoral fellowships.

MARCH

President of Ireland, Michael D. Higgins, hosted ten recipients of the SFI President of Ireland Future Research Leaders Award in Áras an Uachtaráin to celebrate emerging early career research leaders.

APRIL

A joint investment of €12 million was announced through a tripartite research and development partnership under the US- Ireland R&D Programme.

MAY

Dr Alison Liddy and team at NUI Galway (NUIG) were announced as the first recipient of the €1 million SFI Future Innovator Prize for their Hydrobloc project.

JUNE

RCSI, UCD and the CÚRAM SFI Research Centre for Medical Devices at NUIG won an SFI Research Infrastructure award of €3.4 million to develop a National Preclinical Imaging Centre (NPIC).

JULY

Minister for Further and Higher Education, Innovation and Science, Simon Harris, announced a €4.8 million investment into the immunology of COVID-19 led by Prof Kingston Mills and Prof Aideen Long at TCD.

AUGUST

A new breakthrough in 3D bioprinting technology to support bone regeneration was developed by AMBER, the SFI Research Centre for Advanced Materials and Bioengineering Research at TCD.

SEPTEMBER

The IPIC SFI Research Centre, Tyndall National Institute and UCC Innovation launched a spin out, BioPixS, to translate cutting- edge research into hi-tech solutions for the BioPhotonics market.

OCTOBER

Minister Simon Harris, TD, announced 72 research grants with an investment of €52 million across 12 Higher Education Institutions, through the SFI Frontiers for the Future Programme.

NOVEMBER

Science Week celebrated its 25th anniversary with a virtual festival, under the theme 'Choosing our Future' which included 13 regional festivals.

DECEMBER

Minister Simon Harris, TD, announced a €5m climate change project called Terrain-AI, co-funded by Microsoft Ireland and SFI, in collaboration with Maynooth University.
Explore The Report - Our Key Chapters
Highlights From Our 2020 Report
Responding to Covid-19
Strong Interagency Partnership
SFI worked with Government departments, IDA Ireland, Enterprise Ireland, Health Research Board, Irish Research Council and the wider research and innovation community to address the key challenges presented by the COVID-19 crisis. SFI's Five Point Plan saw the COVID-19 Rapid Response Research and Innovation Funding programme invest €18 million in 83 projects throughout 2020. In addition, €4.8 million was invested in the TCD COVID-19 Research Hub project under the SFI Strategic Partnership Programme. The resulting collaborative research engagement focused on immediate solutions like treatments and tests, as well as longer term solutions. SFI worked to collate national and global data, and connected experts from across academia and industry.
Excellent Science
SFI Frontiers for the Future
The first awards under the new SFI Frontiers for the Future programme saw €52 million invested across 72 grants to support excellent independent researchers through to well established leaders - providing opportunities for high-risk, high-reward research projects. In 2020, an important gender initiative was also implemented through the programme, which is run in partnership with Geological Survey of Ireland and the Environmental Protection Agency.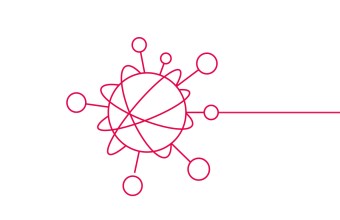 Disruptive Innovation
Challenge-based Funding
SFI continued to incentivise researchers to address specific complex challenges through the SFI Future Innovator Prize, in partnership with the Department of Foreign Affairs (Irish Aid). In 2020, Dr Alison Liddy and her team at NUI Galway (NUIG) were awarded €1 million for their project Hydrobloc. 12 teams progressed under challenges in the areas of Artificial Intelligence (AI) for Societal Good, and Zero Emissions, while two new challenges were launched in the areas of food waste and plastics sustainability.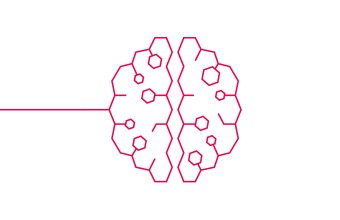 Driving Competitiveness
SFI Research Centres
SFI's network of 16 SFI Research Centres, played a central role in Ireland's success at drawing down EU Horizon 2020 funding delivering on national targets. To date, SFI Research Centres have participated in over 680 major EU-funded initiatives and cumulatively won 45 prestigious European Research Council awards. Five SFI Research Centres progressed to a second six-year research programme, following rigorous international peer review, with an investment of €193 million, supporting over 1,000 research positions in 17 Higher Education Institutions. This commitment is backed by 200 Industry partners who will contribute an additional €91 million.