In 2020 SFI continued to foster and maintain our strong global connections with international funding agencies, as well as seeking new opportunities for international research collaborations.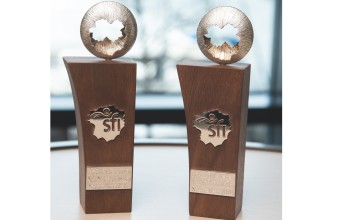 These diverse partnerships demonstrate the strength of our enterprise and research reputation which will play an important role in rebuilding our post-pandemic economy. SFI's international collaborations have extensive global reach: Europe (67%), North America (18%), Asia (9%), Australia and Oceania (3%), Southern and Central America (2%) and Middle East, North Africa, and Greater Arabia (1%).
SFI St. Patrick's day Science Medal
The prestigious SFI St Patrick's Day Science Medal was awarded to Prof Neville J Hogan, Sun Jae Professor of Mechanical Engineering and Professor of Brain and Cognitive Sciences at Massachusetts Institute of Technology (MIT), and Dr Ann B Kelleher, Senior Vice President (SVP) and General Manager at Intel, at an event in Washington D.C. USA. The Medal recognises distinguished Irish scientists, engineers or technology leaders living and working in the USA, for their significant scientific contributions to academia and industry.
Global Footprint Key Statistics 2020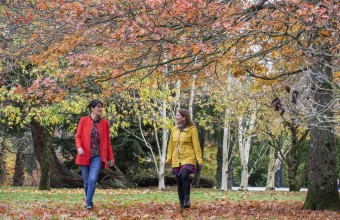 SFI UK-Ireland Partnerships
SFI continued to work in partnership with UK research bodies throughout 2020 to achieve our shared goal of supporting research beyond borders and strengthening bilateral research collaborations. SFI continues to work with cross-Government departments on both sides of the border to address the challenges caused by Brexit which impact the research community and to create real opportunities for joint research partnerships, inward investment and jobs to benefit all communities.
Six awards were made under the Engineering and Physical Sciences Research Council (EPSRC) - SFI Joint Funding Research Programme with an investment of €2.1 million for researchers based in NUIG, TCD, UCD and IT Sligo. This will support research in the areas of environmental sensors, quantum technologies, augmented and virtual reality, energy system and cryptocurrencies, chemical engineering and materials science and electronics. Four awards were made through the prestigious Royal Society-SFI University Research Fellowship Programme, with €1.8 million invested.
Pictured right: Dr Lynette Keeney, Tyndall National Institute and Dr Pauline Scanlan from APC Microbiome Ireland SFI Research Centre.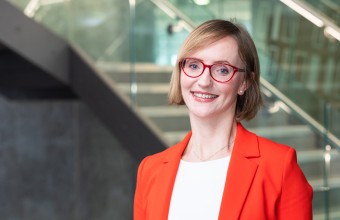 Successful delivery of ERC targets
As Horizon 2020, the eighth framework programme for research and innovation of the European Union, comes to a close, Ireland has recorded the most successful engagement with a European funding framework to date with over €1 billion secured across academia and industry.
SFI is one of the National Contact Points for the ERC programme in Ireland, providing information and support to ERC applicants. In 2020, SFI partnered with the IRC and Enterprise Ireland to host a two-day National ERC Support and Information Forum to raise awareness of the prestigious ERC funding competitions, and provide supports and training to potential applicants and Research Office staff. Over 870 registered participants took part.
In 2020, four Ireland-based researchers were successful in the ERC 2019 Advanced Grant competition, and four ERC 2020 Starting Grant call awards were granted. There were also eight Consolidator Grants awarded.
Pictured left: Dr Lorna Lopez, Associate Professor at Maynooth University, was an SFI Starting Investigator Research Grant award holder before progressing to become an ERC Starting Grant holder.
Explore The Report - Our Key Chapters