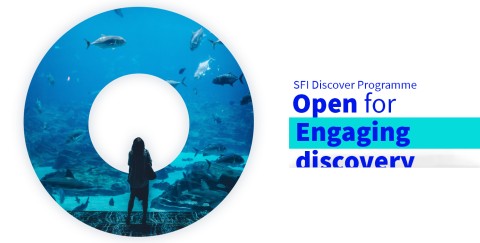 SFI Discover Programme 2023
In line with SFI's 2025 Strategy – Shaping Our Future, the SFI Discover Programme Call aims to empower and inspire deep public engagement and the programme is a key part of the SFI Education and Public Engagement activity. The programme contributes to the themes of Top Talent, Tangible Benefits and A Cohesive Ecosystem.  Through its core objectives, the SFI Discover Programme will contribute to growing opportunities for engaged research, to enabling projects which have strong public purpose and value and, through engagement with community partners, draw on multiple sources to improve, understand or investigate an issue of societal interest or concern. SFI Discover will drive dialogue on science and aim to contribute towards improving diversity and inclusion, through its aims to broaden participation both geographically and amongst less represented voices.  Underpinning all of this is SFI's ambition to empower participation, grow talent and be a beacon of best practice in STEM education and public engagement, while always endeavouring to achieve this through the spirit of inspiration and Collaboration.  
Building on the success of the recent national conversation on research and science, Creating Our Future, SFI encourages continued dialogue with the public on how we can shape a better Ireland through research and science.
Our Partners
The SFI Discover Programme will be run in collaboration with the Department of Education. SFI is open to forging new co-funding partnerships with agencies and organisations.
The SFI Discover Programme 2023 Call documents can be found below.
Webinar
The SFI Discover Programme Call 2023 is now available below.
SFI Discover Programme 2023 webinar.