Tipperary Festival of Science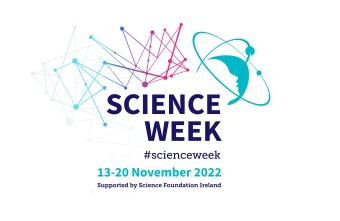 The office of Enterprise and Community Engagement at Mary Immaculate College, set up the Tipperary Festival of Science in 2017. Every year we deliver a diverse range of high-quality, interesting and engaging STEAM (Science, Technology, Engineering, Art & Mathematics) workshops, shows, and events to children, teachers and families across Tipperary.  
The aim of the Tipperary Festival of Science is to stimulate interest, excitement and debate about STEAM through accessible and entertaining interactions with the public and to engage and inspire people of all ages and backgrounds. All events planned for the week-long Tipperary Festival of Science involve partnerships and collaborations with relevant local, regional and national stakeholders.  
The Tipperary Festival of Science 2022, sponsored by Mary Immaculate College, Science Foundation Ireland and the Irish American Partnership, is back bigger and better this year with over 65 events throughout the week including a huge array of school shows and workshops, online talks on a variety of topics from the "Science of Aging" to "Biodiversity in the Wildflower Garden".  
Old favourites such as the "Science of Superheroes" return once again with new additions like "Ancient & Modern - the Science of a Monument" at the Rock of Cashel. All events are sure to encourage everyone to find something that interests and excites them during Tipperary Festival of Science 2022!