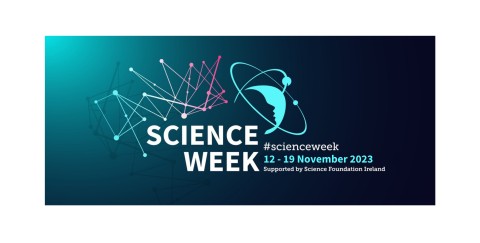 Science Foundation Ireland is pleased to announce the SFI Science Week Call  2023 is now open to applications.
The purpose of the Science Week Call is to provide support to Festivals and Events nationwide that encourage people, in particular those underrepresented in STEM, or those with less access to STEM to engage in ways that are relevant and accessible during Science Week and beyond.  
The Science Week Call encourages applicants:
who are continuing to develop and deepen their engagement with broader communities through existing Festivals and Events, or 
who are creating a new offering for a community or region not yet served by Science Week.
Science Week welcomes contributions from across the sciences, arts, media, education, youth and/or community work sectors.  Applicants are encouraged to submit proposals for Science Week that create opportunities for broader participation and engagement of the public with science. Science Foundation Ireland is keen to push the boundaries of participation and welcomes new types of events that attract those who would not typically attend a science festival. The communities we wish to engage vary in how they wish to participate. Some will participate in an event, some will join conversations, others will listen, and some will just observe and be aware of the week. The Science Week Call 2023 will support proposals that broaden the reach and participation of people in Science Week in ways that are most suited to them.