Southeast Science Festival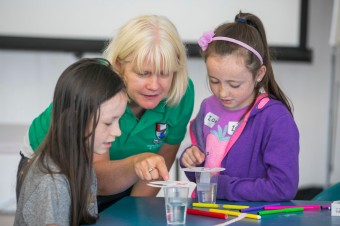 The South East Science Festival is coordinated by Calmast, STEM engagement centre, South East Technological University in association with local partners to bring a wide range of  fun, exciting and novel science events to the people of the South East. Now in its 23rd year, the festival celebrates the wide and wonderful world of science and its impact on our everyday life.  
This year, we are returning with a largely face to face festival with a limited online offering. The Family day Sunday November 13th  will see top Irish and international science presenters Bubbly Maths and Mark Langtry host a range of shows in the Theatre Royal Waterford and Waterford City Hall that are fun and engaging for all ages.  
Events range from Loving Science Story telling  series with Steve Sherman for pre-school and a young primary school audience, bringing children on a scientific adventure, to flower bulb workshops for retired people and events for all ages in between. This year the South East Science Festival has partnered with Stephen James Smith to reflect on climate action, science and public perceptions of both in the spoken word.  
Working with community groups across the South East, the festival brings STEM events and activities to community groups, schools, theatres, libraries etc.  
Events range from fun science shows for younger audiences, to career events with local industry role models, and current and emerging research in science from the South East. 
Calmast works with partners such as School of Science South East Technological University, Walton Institute, Lismore Heritage Centre, Walton Institute, Waterford Council Library services, Tipperary County Council, Copper Coast Geopark,  Waterford Childcare Committee, Waterford Area Partnership, local STEM industries  and others organisations to deliver this exciting programme. 
Full programme of events to be announced shortly.