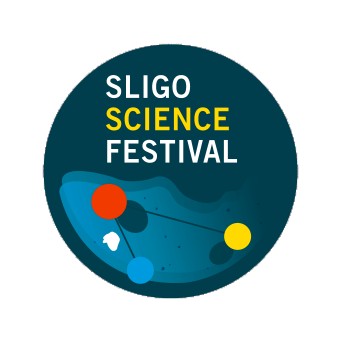 The Sligo Science Festival, supported by Science Foundation Ireland (SFI), is a week-long programme of activities and events each November, which aims to make science more interesting and accessible to children and adults alike. 
The 2022 Sligo Science Festival, including the Sligo Science Fair is a blended delivery of Live, in person events and Virtual online events.  
The Sligo Science Festival website offers further information on the festival and allows you to book onto activities at the festival.  
Go to www.sligosciencefestival.com (The site will be live for bookings from 24th October) 
For schools bookings please contact festival producer, Oli Melia – olimelia@atu.ie 
The Festival highlights how science, technology and engineering are hugely relevant to us all in our everyday lives, lead to interesting and exciting career options and develop creativity in our children. The Sligo event is organised by ATU Sligo with events taking place at various locations and venues across the County during National Science Week. 
The events are free and open to the public or schools.