Mayo Science and Technology Festival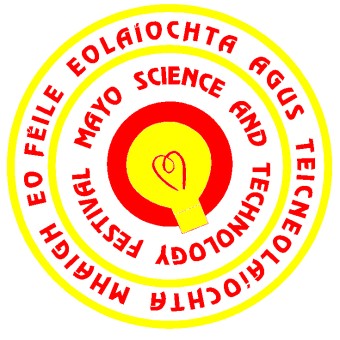 Mayo Science & Technology Festival 2022. 
This will be our 16th Annual Mayo Science and Technology Festival. 
While most events will be hosted on-line, the emphasis of the week long activities is on fun and learning. Interactive shows and hands-on demonstrations are just a taste of what to expect from Science Week 2022. There will be a mix of online, blended and in-person events this year but our Open Day in GMIT will not proceed. 
The primary objective of the Mayo Science & Technology Festival is to inform, enthuse and inspire young people about STEAM and we aim to promote the take-up in STEAM subjects among students.  
It is hoped that the Festival can play a role in giving young people the confidence required to be innovative and entrepreneurial about technology. 
The Festival also aims to promote inquisitiveness and questioning among children and present them with opportunities to see things working and to make new things work.  
To achieve this, we have organised a wide range of free activities throughout the week that include a Kite making workshop, Drone flying classes, a Circus teaching custard juggling skill, coding workshops and a Devastatingly Dramatic Climate Show!