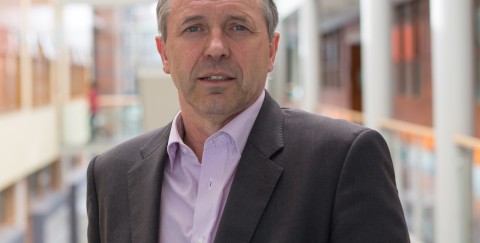 Irish professor named as fellow of the Institute of Electrical and Electronics Engineers
RECOGNISED FOR OUTSTANDING CONTRIBUTION TO MULTIMEDIA INFORMATION INDEXING AND RETRIEVAL, SMEATON IS ONE OF JUST 15 IRISH IEEE FELLOWS.
Insight@DCU's Professor Alan Smeaton has been made a fellow of the Institute of Electrical and Electronics Engineers for his outstanding contributions to multimedia indexing and retrieval. This is the highest honour that the organisation can bestow.
Joining only 14 other Irish IEEE fellows, Smeaton is a founding director of the Science Foundation Ireland funded Insight Centre for Data Analytics and Professor of Computing at DCU. The IEEE fellowship is highest grade of membership which is conferred upon a person with an outstanding record of accomplishment in any of the organisation's fields of interest.
Smeaton is one of Ireland's most prolific published researchers and is the joint co-ordinator of TRECVid, the largest worldwide benchmarking evaluation of content-based analysis of video, which he founded in 2001. He is also a member of the Board of the Irish Research Council and a member of the Scientific Committee of COST (European Cooperation in Science and Technology), an EU funding program with a budget of €300m in Horizon 2020.
Prof Alan Hanjalic of Delft University of Technology, an IEEE Fellow and one of Prof Smeaton's nominators said, "I have known Alan for more than a decade and have had the pleasure of following his continuous and tremendous contribution to the field of multimedia information retrieval. As a scientific pioneer and international research leader, he has inspired many of us and created immense impact in computer science and beyond."
Last year, Professor Smeaton was also awarded the Royal Irish Academy's Gold Medal in the Engineering Sciences, an award presented to one individual, every three years.