Discover French research with Science Week!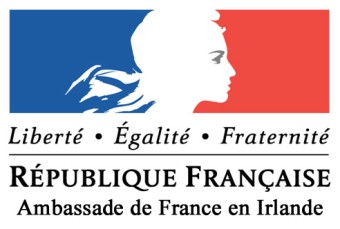 The Embassy of France in Ireland, in partnership with SFI Discover, is supporting the participation of French research to Science Week! This was made possible thanks to the Embassy's network of French researchers and scientists in Ireland, strong of about 200 contacts. This year, we are even showcasing a nationwide programme with projects in Cork, Dublin and Galway!
Cork
What is the Internet of Things (commonly known as IoT)? What influence does it have in our daily lives? Dr. Pierre Lovera (Tyndall Institute) will use Lego building blocks to help primary level students reach a better understanding of the role played by IoT in smart cities, smart oceans, smart houses and smart farms.
Dublin
Join us on Wednesday 15th November at the Alliance Française for the screening of the documentary "Comment j'ai détesté les Maths" (How I Came to Hate Math) to understand why mathematics have such a bad reputation while logic and numbers are actually ruling the world. The screening of the movie will be followed by a Q&A session with Dr. Victoria Lebed (Hamilton Institute, Trinity College Dublin) and her colleagues.
There are 74,000 km of river channels in Ireland, but where is all that water going? Thibault Hallouin, University College Dublin will explore the fascinating and unexpected journey of water through the landscape with primary school students of the Lycée français d'Irlande.
Galway
Deep dive into marine discovery with Prof. Olivier Thomas (NUI Galway). Study marine organisms and find out how they are used to treat human diseases, for cosmetics and nutraceuticals!
Help Dr. Muriel Grenon (NUI Galway) fight stereotypes about scientists with her "Arty Scientist" workshop presented on Exhibition Day on Sunday 26th November.
These activities are part of the Embassy's year-round outreach programme. We organize and support conferences, exhibitions, invitations to French speakers in Ireland in partnership with Irish higher education institutions, state agencies and the Lycée Français d'Irlande. Our goal is to promote French research and know-how in Ireland. We work on developing new collaborations as well as strengthening already existing ones in common areas of interest between our two countries.
Our Franco-Irish network on science and technology helps individual connect and improve their career path. More information on our website  www.ambafrance-ie.org .
More Information:
Email: science[a]ambafrance-ie.org
Tel: 01 277 5054
Visit Website