Next-generation financial-services technology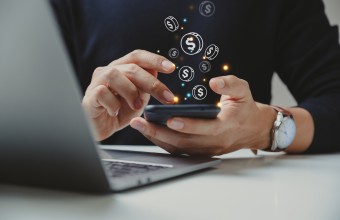 What is FINTECHNEXT?
Innovation has revolutionised how companies deliver financial services and products to consumers, whether online banking, frictionless commerce, parametric insurance and new investment opportunities like cryptocurrencies. FINTECHNEXT brings together expertise from academia and industry in information systems, finance and computer science to innovate financial services. The FINTECHNEXT team is researching next-generation products and services intending to deliver a financial technology toolset that informs excellence in science and creates new intellectual property (IP) for potential commercialisation. By doing so, they are dedicated to disrupting three principal domains of the fintech industry:
Digital transactions
Treasury and foreign exchange and
Corporate asset administration.
The FINTECHNEXT consortium is part-funded by Science Foundation Ireland under their Strategic Partnership Programme and is coordinated by University College Cork (UCC).
What is the challenge, and how is
FINTECHNEXT
meeting it?
Fintech is a fast-moving and dynamic field, with new developments happening all the time. This dynamism presents unique challenges and opportunities for research and industry. To leverage emerging opportunities, maximise competitive advantage, produce timely academic contributions and anticipate the societal impact, FINTECHNEXT works closely with industry stakeholders to respond to these challenges. 
Who is involved in
FINTECHNEXT
? 
FINTECHNEXT is a collaborative research programme between UCC and Fexco.
Fexco is an Irish multinational financial and business solutions provider founded and headquartered in Killorglin, Co. Kerry.
The FINTECHNEXT collaboration between UCC and Fexco is a well-structured, outcome-driven research programme combining academic research, market investigation, solution ideation and initial product design. The combined funding commitment from industry and Science Foundation Ireland is €2.9 million over the four years of the programme, which launched in 2019.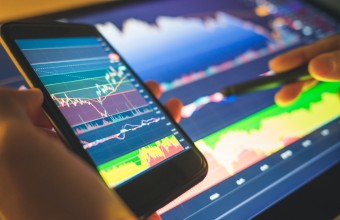 What kind of research is the
FINTECHNEXT
team working on? 
The FINTECHNEXT team are researching next-generation products and services in the financial services sector to deliver on two key objectives: 
Creating new scientific knowledge.  

Delivering validated IP for commercialisation. 
The FINTECHNEXT team consists of high calibre Ph.D.-qualified researchers with backgrounds across various disciplines, including computer science, finance, information systems, innovation and mathematics, all brought together to enable accelerated learning and delivery.
The FINTECHNEXT team are undertaking ground-breaking research in areas such as sustainable Fintech and digital assets, helping to move the dial forward, both informing and creating the next generation of fintech services and disseminating knowledge to the broader stakeholder community.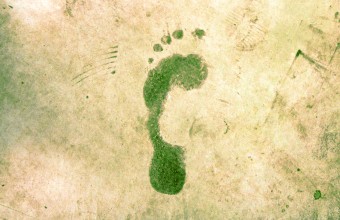 Projects
CALM FX: A platform which reimagines the corporate treasury function and management of currency flows through shared liquidity pools. It is a ground-breaking tool that incorporates multiple features not available to market participants in any commercial offering and enables a breadth of value propositions across a multitude of channels.
The FINTECHNEXT Digital Assets Engine is a sustainable trusted platform for tokenisation. This platform is simple and inexpensive to integrate with other systems, as it extensively uses the REST API protocol.
The FINTECHNEXT Forecasting Engine is characterised by rapid data ingestion, analysis and reporting to increase forecasting accuracy and speed. FINTECHNEXT Forecasting Engine uses machine learning and AI to predict future CO2 utilisation and performance of approximately 30,000 commercial aircraft flying globally. The Forecasting Engine predicts future performance and future financial exposures to ensure that CO2 performance aligns with international, national and regional reduction targets. State-of-the-art IP developed by the FINTECHNEXT team is being explored towards enabling sustainable global travel and helping global organisations make informed decisions about their future carbon footprint. 
Catherine Evans, Collaboration Manager at Fexco
"In a time when we have seen up to five years' innovation happen in months globally, the FINTECHNEXT research initiative is critical to the digital transformation of Fexco and its services. In response to COVID-19, Fexco seeks to ensure long-term diversification from reliance on the core businesses through continued investment in new businesses and spending on innovation. FINTECHNEXT research is allowing us to make these strategic decisions on the execution of innovation investments while still maintaining focus on the main business. The co-location of the researchers with the Fexco Drive team in year one has had the desired added value in that it now allows us to innovate faster, collaborate efficiently and deliver more value with less effort."
Prof. Philip O'Reilly, principal Investigator, FINTECHNEXT
"I think these engagements illustrate the team's efforts to support and inform the future of global international financial services. I'm extremely proud of the FINTECHNEXT team, the quality of our research and the work that the team undertake daily, researching emerging topics, including digital assets and sustainable fintech. Publishing research in world-leading scientific journals, informing key stakeholders, and creating groundbreaking validated IP for commercialisation are key pillars for me as we look to the future of cutting-edge fintech R&D."