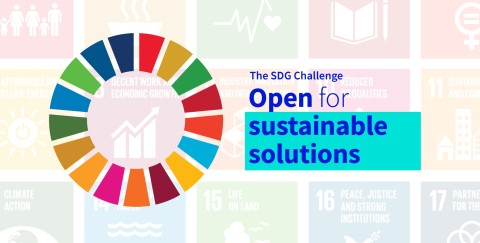 The SDG Challenge 2022 is an opportunity for research teams to develop innovative solutions relating to challenges associated with climate, biodiversity and the environment. Under this call, in partnership with Irish Aid, applications are invited that contribute to the interconnected areas of SDG 13: Climate Action, SDG 14: Life Below Water and SDG 15: Life on Land.  
Funding is available for collaborative research teams based in Ireland and Irish Aid partner countries (see below). Teams will receive up to €300k and will work through a series of phases to develop their idea. An overall prize award of €1M will be awarded to the team that demonstrates the highest potential for transformative impact.
The UN Sustainable Development Goals (SDGs) are a call to action for all countries, in partnership, to achieve a better and more sustainable future for all.  Achieving the SDGs lies at the heart of Ireland's international development policy, A Better World, as well as being part of SFI's strategy, Shaping our Future, to deliver tangible benefits for society. With these common goals, Irish Aid (Department of Foreign Affairs) entered a partnership with SFI in 2021 to establish the SDG Challenge.