WexSci Wexford Science Festival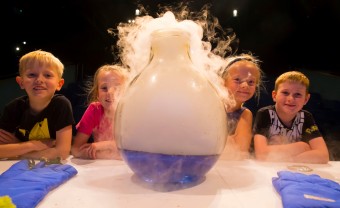 WexSci is coordinated by Calmast, South East Technological University's STEM engagement centre in partnership with Wexford County Council Library Service and Community Development Department, South East Technological University Wexford campus,  the Environmental Protection Agency,  National opera House, Wexford Science Café and local industry.  
The WexSci team have been busy building a hybrid festival programme. This year a family festival day will take place on Saturday 19th November in library branches throughout the county featuring leading national and international science presenters. The programme includes afterschool workshops, opportunities to meet with people working in STEM careers from local industry, a Science Book Club, events for adults dealing with  current and emerging areas of science, a panel discussion focusing on Climate and Energy with the Wexford Science Café,  and a specially curated event focusing on the 'Science of Sound: Exploring the Physics of Music' in the National Opera House and much more! 
The 2022 Wexford Science Festival will have something for everyone.