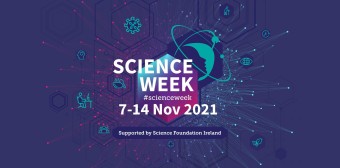 "Ar scáth a chéile a mhaireann na daoine," an Irish saying, meaning that we need and depend on each other. With COVID-19 we have all seen over the last year how this is so relevant to our lives, not only at a local level but also on the global stage. Our health and wellbeing as individuals, communities and as a species depends on complex webs of human activity that affects the quality of our lives. Also, the health and wellbeing of the environment, on which humans and all life on earth depends needs protection.
How then are we to live our lives post Covid and beyond 2021? Science, Technology, Engineering and Maths (STEM) will play a very important role in how we live in the future and is relevant in ways we might not have imagined.
The Kerry Science Festival – Beyond 2021 had a Vision that it wanted to share with you on how, behind the scene, STEM supports society in ways that we may not realise.
We explored the wide variety of projects that Natural and Social Scientists and Engineers are working on to improve our health and wellbeing and protect our environments.