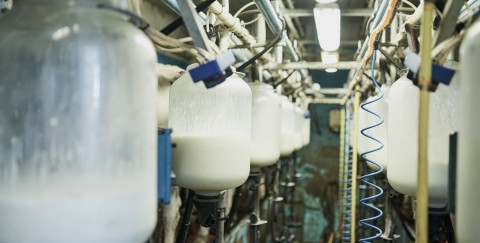 Creating the world's first carbon neutral dairy farm
In Brief
Challenge: Zero Emissions Challenge
Challenge Type: SFI Future Innovator Prize
Status: Complete 
Phase: Prize Award winner
The Challenge
The dairy industry is a key component of the social and economic fabric of Ireland and Europe. This sector faces the challenge of needing to reduce GHG emissions and ultimately to become carbon neutral. The development of a carbon-neutral farm must be in the context of promoting and growing biodiversity as this is critical to farm resilience.
The Solution
The Carbon-Neutral Resilient Dairy Farm will be a world first for agriculture. Our team will undertake an interdisciplinary programme of work targeting soil and grassland; animal diet and breeding; biodiversity; life cycle analysis and renewable energy as a direct response to the challenge area. This presents a holistic view of the farm to reduce greenhouse gas emissions and increase the health and resilience of the farm. 
The Team
Team Lead: Prof. Kevin O'Connor, University College Dublin
Team Co-Lead: Dr Fionnuala Murphy, University College Dublin
Societal Impact Champion
Science to the Rescue
Farm Zero C featured as part of the Science to the Rescue online series.
Listen to the podcast and watch the webisode here: 
SFI Zero Emissions Challenge: Farm Zero C